When I stopped by Amazing Oriental (Dutch supermarket that sells products from asia) I thought to pick up these faux chicken nuggets. In my meat-eating days I quite enjoyed the odd nugget and so I was excited to try a vegetarian alternative.
The Sun Well Vegan Imitation Chicken Nuggets
It was on sale so I paid €3,29 for 300 grams; not cheap! There are about 12 nuggets in the package, so I think it will be serve anywhere from 2 to 4 people, depending on what you serve them with.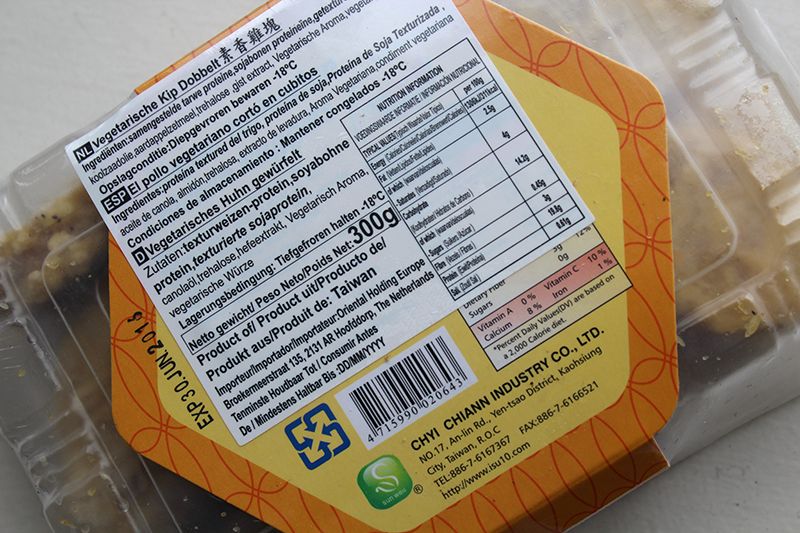 On the website I found that you are supposed to deep fry them, but I can't deep fry so I baked them in a cast iron pot with a good lump of butter. I served them with haricots verts, spiced new potatoes and a dollop of mayonaise.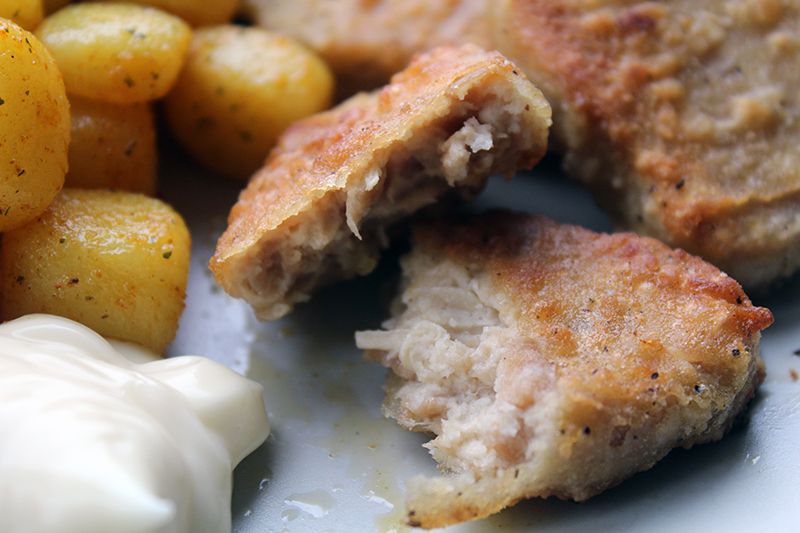 Verdict
A great texture that is very chicken-like, crispy on the outside and soft but firm on the inside. It was spiced well and not overly salty. For a meat-replacement it provided a good depth of flavour but compared to an actual chicken nugget it lacked a little. It also came with that odd taste that often comes with vegetarian products from asian stores, and not everybody is fond of that but it's not that overly present in this product. Does it taste like chicken? No, but I don't think that is a shame. For a vegetarian it can provide a tasty snack or a nice addition to the dinner plate.
Much love,
Faye